The Independent Group of Companies
Business of the Month
The Independent Group of Companies has been named the November Fairport-Perinton Chamber Business of the month.  John Forken started this business almost 30 years ago.  John's focus is on helping individuals, businesses and trusts with financial planning.  His service is comprehensive and includes:  investment insurance, asset management, payroll services, group benefits, and trust administration.   
Chamber Holiday Party 12/7/16  5:00 to 7:00 pm
The Fairport Perinton Chamber will celebrate another great year with our members.  Enjoy delicious hors d'oeuvres made fresh by Horizon's Restaurant at the Woodcliff Hotel & Spa.  Then head over to the cash bar for some great conversation with your fellow members.  We can't thank you enough for making this one of our best years for business!    Register here ...
Abeille Skin Care Offers New Lip Balm
Cire d'Abeille™ Skin Care is pleased to offer Original Stump Blower Ciderworks Ginger Citrus Hard Cider Infused Lip Balm.   OSB is located on Conesus Lake and we have reduced their Ginger Citrus hard cider and incorporated it into our lip balm blend of locally sourced beeswax.  Our lip balms are hand poured in Fairport, NY and are Gluten Free. Cire d'Abeille™ Skin Care products are now sold nationwide .  
Embroidery Loft Hires Amy Lang-Stutz
Patti Keyes, owner of Embroidery Loft, is proud to announce a new employee to support her business. Amy Lang-Stutz has extensive experience in production management, office management and customer service.   Amy will be working in all facets of the business including social media, marketing, production management and customer service.
Please welcome Amy to the Fairport community the next time you stop in to Embroidery Loft.  Read more...
FAST's Iala Cropper Featured on Radio Show
FAST's very own, Iala Cropper was featured on WXXI's radio show, "Connections"- "Diversity in the Sport of Swimming".  Iala was a panelist along with our Head Coach and General Manager of Swimming Marci Callan, Iala's Dad- Dr. Andrej Cropper, Pittsford Swimming Coach Marty Keating and USA Swimming Diversity and Inclusion staff member MJ Truex. Coach Marci is a member of the USA Swimming National Club Development Committee.  Coach Keating and Dr. Cropper swam for Howard University.   Read more ...
Operation Christmas Child
It's that time of year!  A time of giving to those who are less fortunate.   Ashby Tax & Consulting is participating in Operation Christmas Child administered by Samaritan's Purse.  Several families in our church gathered together to pack boxes for Operation Christmas Child and to hear stories of how this ministry has impacted lives! What a fun, educational, character building lesson for kids!  If you're looking for a good ministry project for your family, this can provide a great opportunity to teach about giving! Find out how to participate Samaritan's Purse     Read more.....
Fairport Brewing Offers New Coffee
Our holiday coffee is on its way!   Our Caffeinated will be FAIR TRADE Organic Ethiopia Natural Hambela.   Floral with notes of peach, strawberry, and mild blueberry - roasted medium.  Our De-caffinated will be FAIR TRADE Organic Ethiopia Nat Sidamo Royal Select Water, Milk chocolate and cherry with a hint of orange - roasted medium.  Fresh roasted whole bean Raider's Roast will be available for sale at our taproom.  (No Grinder, no problem!  We have one in the tap room for your immediate use).  Chamber Members receive a 20% in December.  
Fairport Baptist Home Hires Deb Howe Allen
Fairport Baptist Homes welcomes Deb Howe Allen, Director of Advancement.  Deb will oversee the operation of the Fairport Baptist Homes Foundation. She will raise money via annual, sustained, planned giving, corporate and foundation giving.  Before joining Fairport Baptist Homes, Deb was Director of Development at the Breast Cancer Coalition of Rochester.  Deb has a BA, English, summa cum laude from SUNY-Oswego and MA, English, U of R.     
Ameriprise Volunteers Help Feed Hungry Kids
Ameriprise Financial advisors, employees and clients recently came together to help feed area families. Organized by Silver Leaf Family Financial Group, 16 people volunteered at Foodlink in Rochester, NY packing backpacks to feed children, veterans and seniors, who face hunger in the U.S.  On Nov. 11, 9,500 Ameriprise financial advisors, employees and clients spent the day participating in over 450 volunteer events across the country.    Read more....
Fairport Brewing Expands Distribution
Fairport Brewing's Timbucha Kombucha expands to these locations:   Pittsford Dairy, all locations of the Village Bakery, Abundance Food Co-Op, Honey Girl in Geneseo, Skips Meat Market,  Garman Chiropractic, Prana Yoga & Boutique, Lori's Natural Foods, AJ's Beer Wholesale, Grossman's Nursery, Twisted Rail Brewery, The Owl House, and NYS Wine and Culinary Institute.   Growler fills at Fairport Brewing.
Rochester Philharmonic December Concerts
The concerts are:  Music from the films The Polar Express and Frozen, Yo-Yo Ma, Handel's Messiah, Gala Holiday Pops.  For more details:  December Concerts  
If you have a group of 10 or more, Jenni Kohler will discount ticket prices and waive handling fees.   Contact Jenni Kohler at jkohler@rpo.org  call 585-454-7311 x297 
Fairport Baptist Home Hosts Q&A Sessions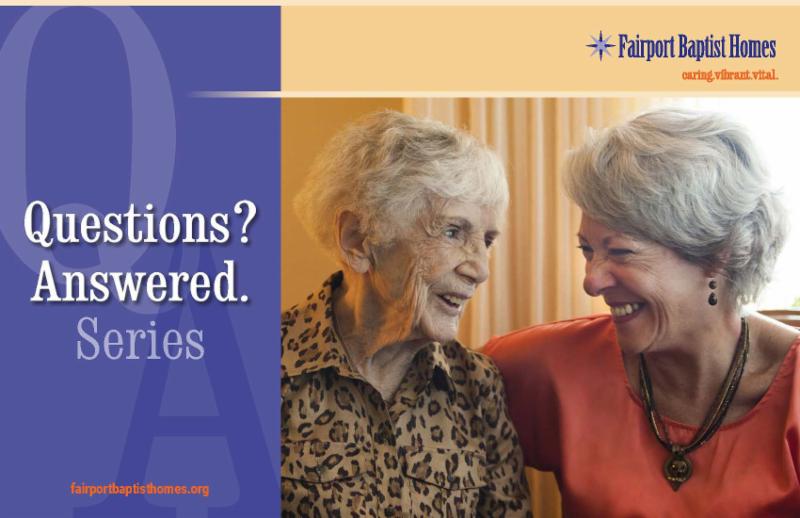 On 12/6 at 10am or 12/8 at noon,  please join us for a helpful Q & A with Nadine Arndt, Director of Admissions and Thera Miller, Assistant Director of Assisted Living.  Get the answers you need to  difficult questions: determining the right level of care, the right time to make a change, tips on planning ahead for hip or knee surgery and managing through a health crisis. After your questions, enjoy a tour with Nadine and Thera of our skilled nursing households, rehabilitation physical therapy clinic and assisted living.  Please respond by calling 585.388.2328 or rsvp@fbhcm.org 
Casa Larga Events
Lake Ontario Wine Trail Christmas 12/3 & 12/4
Casa Larga's Italian Holiday 12/10
Casa Larga Jewelry Class 12/11
Girlfriends Painting Night 12/1, 12/13, 12/15, 12/20, 12/22  
Casa Larga Holiday Family Tours 12/26 thru 12/30
Fairport Baptist Home Concert Series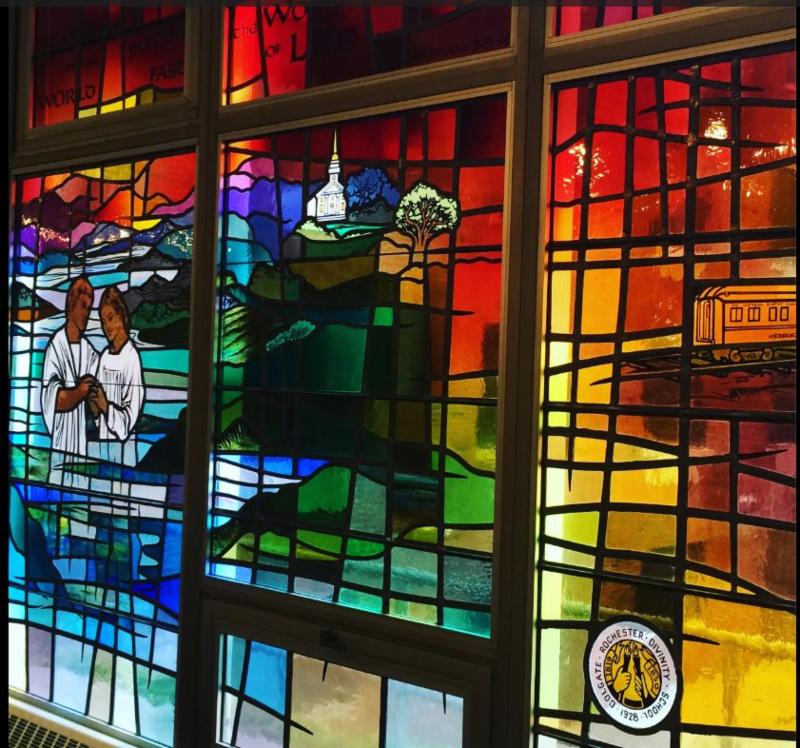 Chapel Concert Series December 19tth at 7:00 pm.
Join us, free & open to the community! 
Di
ane Gent Joins Alliance Group
Alliance Group welcomes their newest Commercial Lines Specialist, Diane Gent, to their office. She will be a great addition to the team!  Pictured with Caren Peffley.  Read more...
FACET Announces 2016 Award Receipients
The Fairport Area Community Education Trust (FACET) recently announced the 2016 recipients  of their annual Teacher Grant Program. Eleven projects totaling $4,400 were selected by the Grant Committee, which consists of FACET Board Members, retired educators, and community members. FACET has awarded nearly $18,000 in grants over four years, impacting hundreds of district students.  Here is the list of this year's recipients and projects.   Save the date:  Spelling Bee  Friday February 10, 2017.
Welcome New Chamber Members!  
Future Chamber Programs.
Save the Date!
State of the Town & Village
   January 19, 2017  11:00 am to 1:00 pm,  Burgundy Basin Inn
   March 16, 2017  Eagle Vale Golf Club
Dec 7th,  8:45am - 3:30pm
All workshops are at the Rochester Chamber of Commerce 150 State St
Follow the Chamber on Social Media